Art and Activist Event
Hi! If you've made it to this page on my site, I must think highly of you because I'm sharing my thinking for an event that I'm trying to plan!! This is a combination planning/logistical/inspiration board. I have been emailing this link to my friends/people I admire or want to learn from/etc for feedback so if you've landed here then I guess you're one of those people!!!
Here is a Google Doc where you write down feedback or notes for me that I will try to check somewhat frequently. Wooo this is some grassroots shit!!!!! Of course if you have any resources or feedback or anything you want to contribute please let me know :)
I am sorry in advance if I don't respond to you within a "reasonable" amount of time!! It is not because you or your ideas are not important, that couldn't be further from the truth! I just have a lot of shit going down at the moment. Seriously, like a lot of deep shit. If I am sharing this with you, I clearly think you're amazing, so I will respond, it just might take awhile :) If you want to talk to me sooner, call me at 727-494-9007 to meet up in-person or Facetime. Peace and love, so lucky to have you inspiring people in my life xx
Event Planning Notes: Unorganized thoughts! But a start!
Summary of event idea: Celebrate young people who are immersed in the arts in NYC and how their art speaks to activism. With all of the stuff going on in my life, various creative outlets like poetry and painting along with their vibrant communities here have brought me so much inspiration! Combine that with my activist spirit and all of the activism that many young artists I'm surrounded by in Williamsburg and the Village pull from, I think their could be great potential for an uplifting activist event!!!!!! The NY-12 election (in which I campaigned for Suraj Patel and has Williamsburg and the E Village) had some of the lowest young voter turnout rates and this makes me upset so I think this event could help change that!!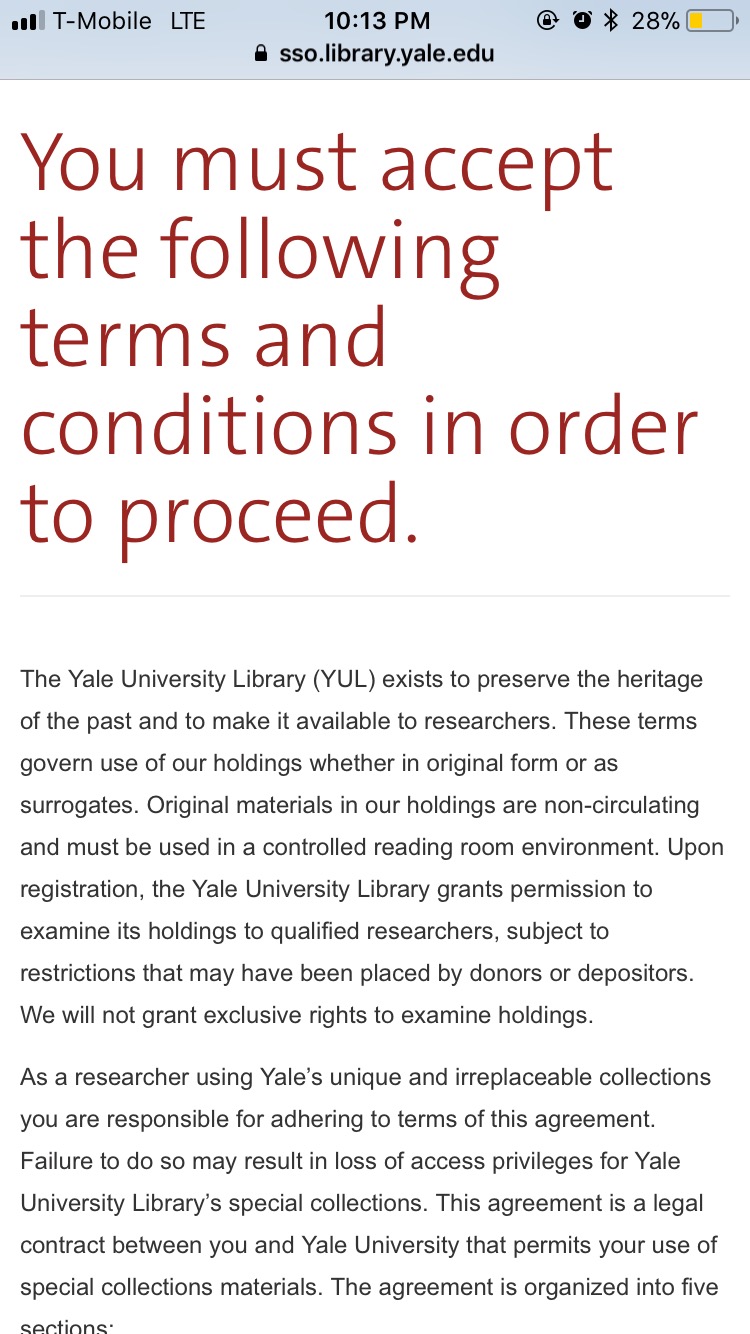 I want to visit the Beinecke Library at Yale to see an original version of Allen Ginsberg's Howl, one of my favorite poems at the moment. I was greeted by this forceful message by the library. "You must"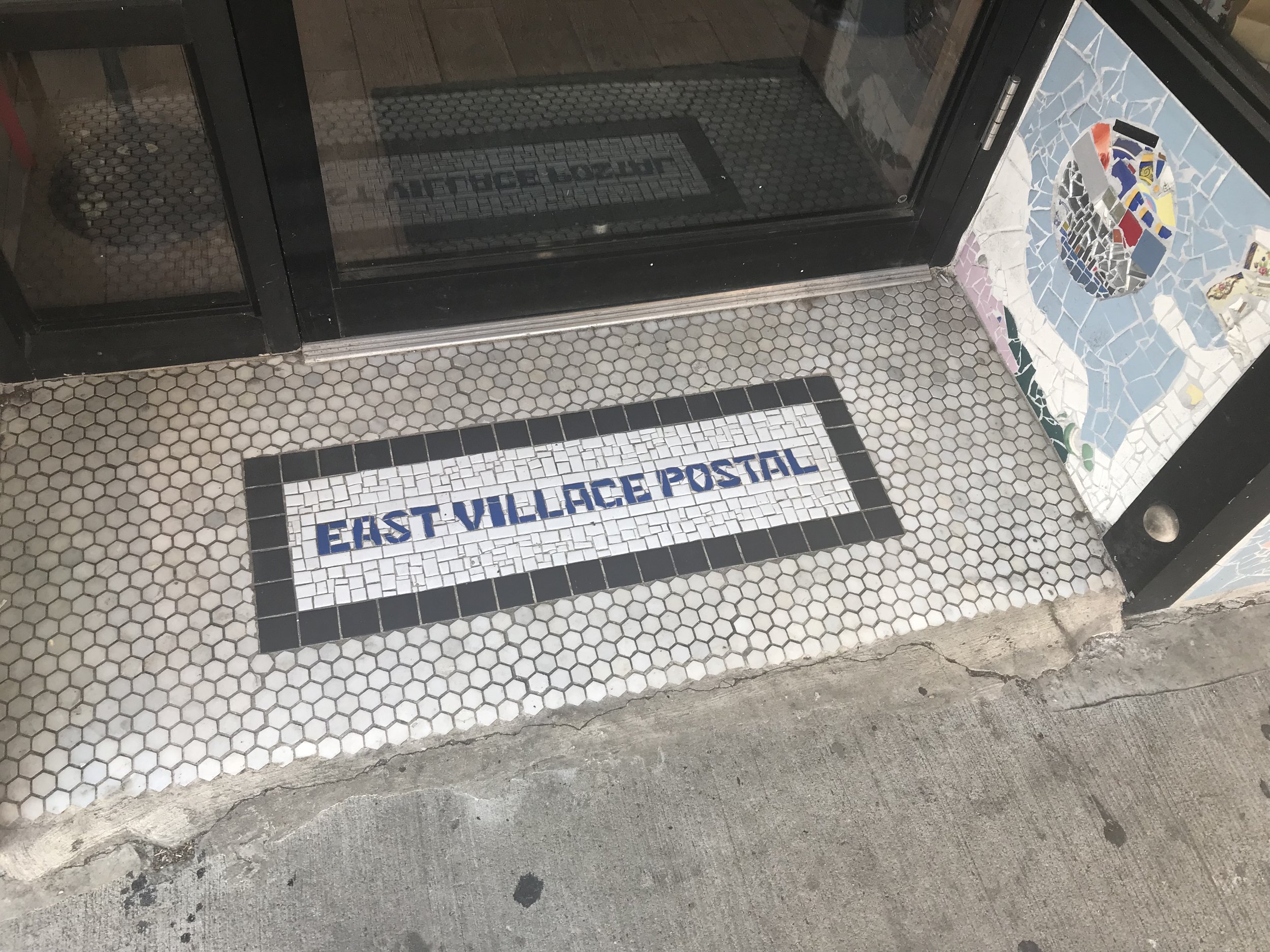 Photo of the East Village Post Office Floor Print, taken sometime in July 2018. Taken because I thought it showed how government services like the post office are fundamental yet often unappreciated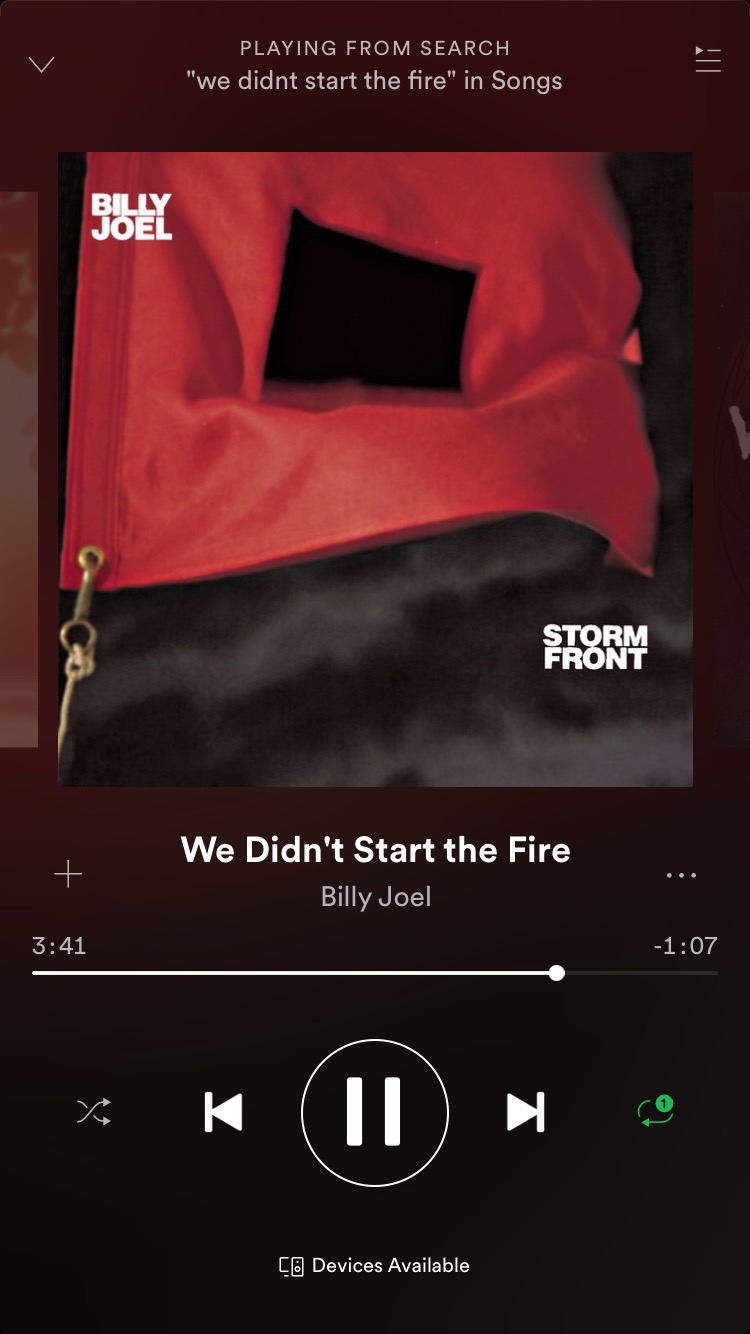 I relate to this song so much. I think the song's message is still quite applicable today.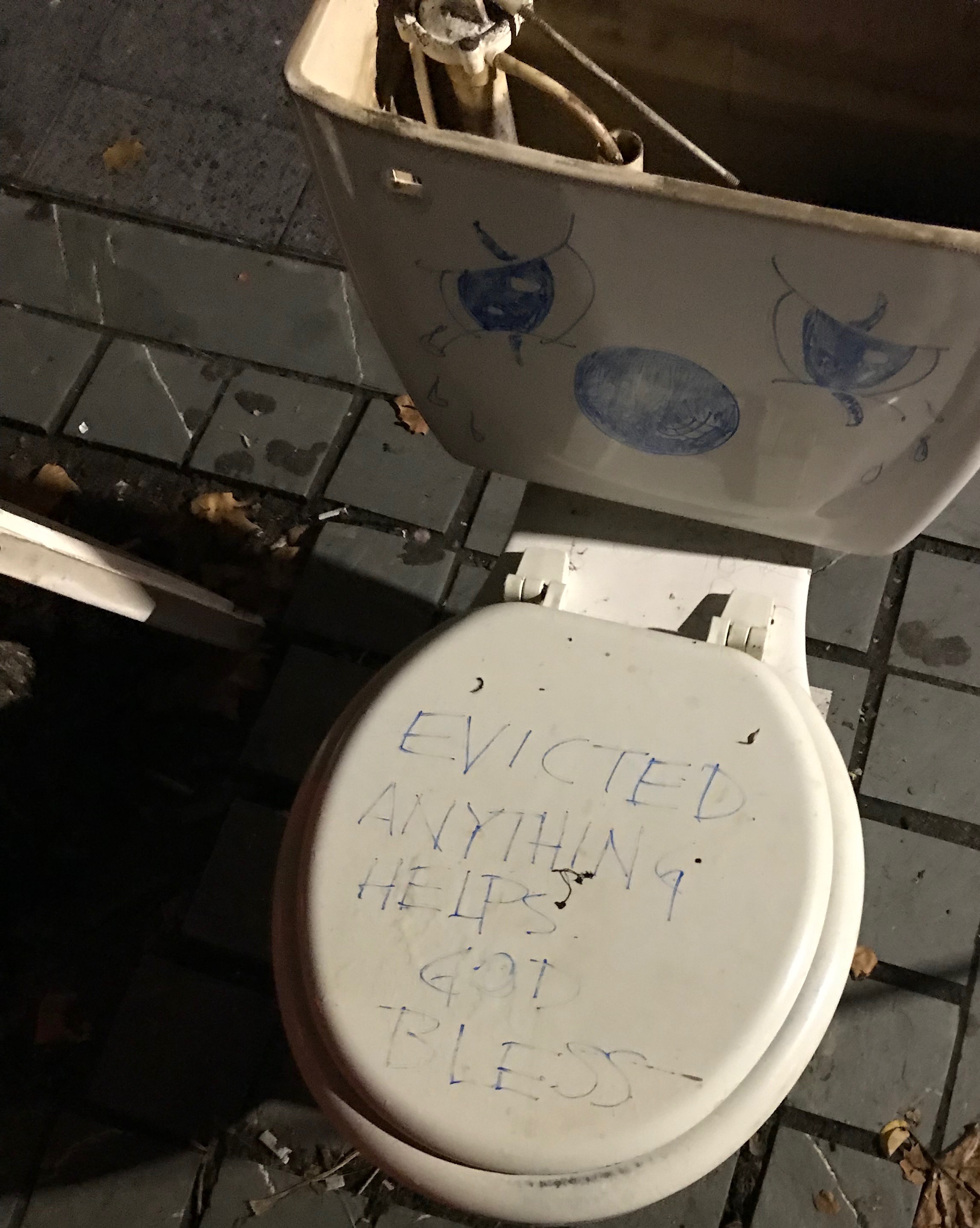 Seen outside my apartment in N Williamsburg, early August 2018. Eviction doesn't seem like a joke?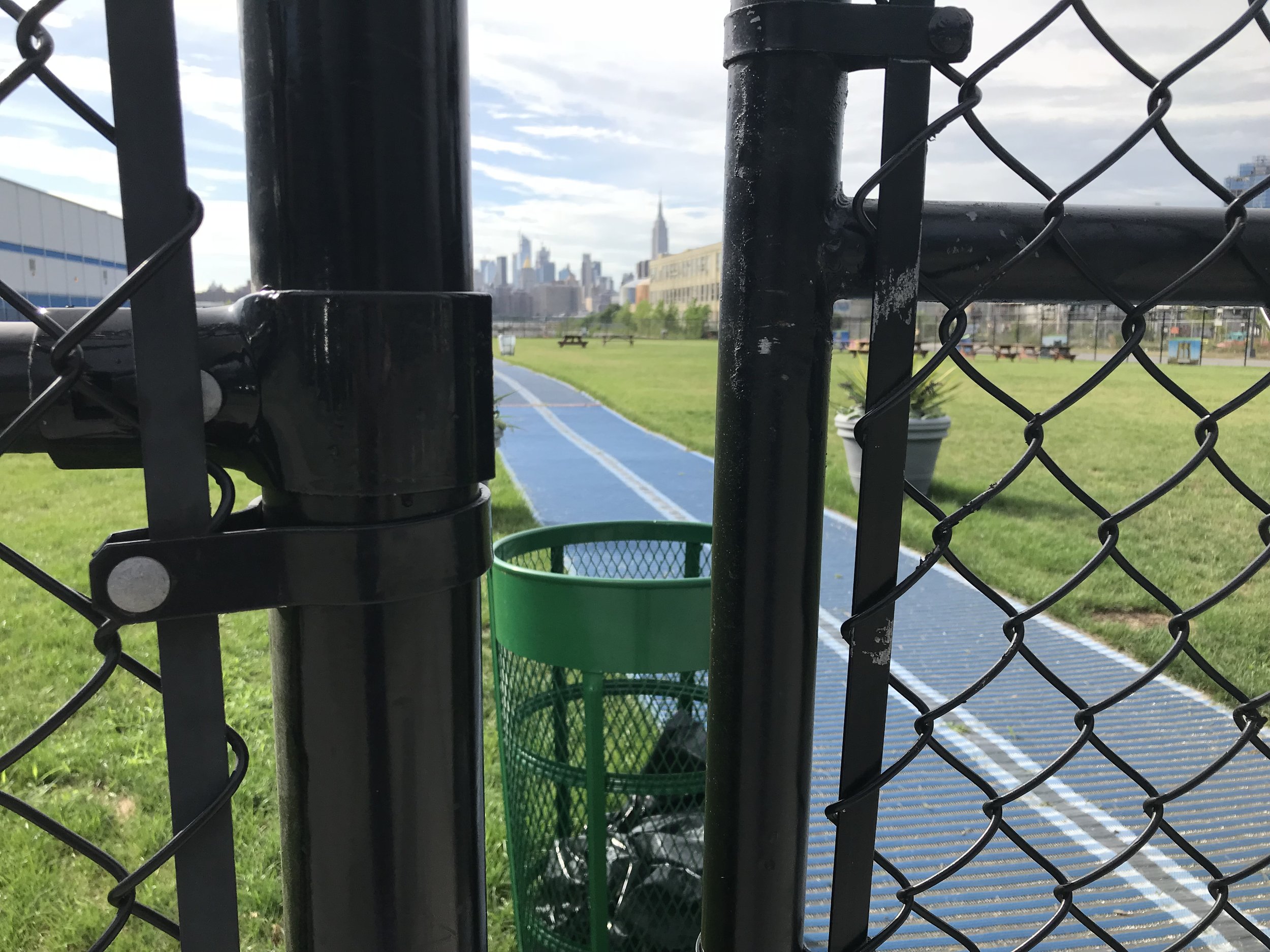 A park in N Williamsburg closed on a Friday afternoon for no apparent reason.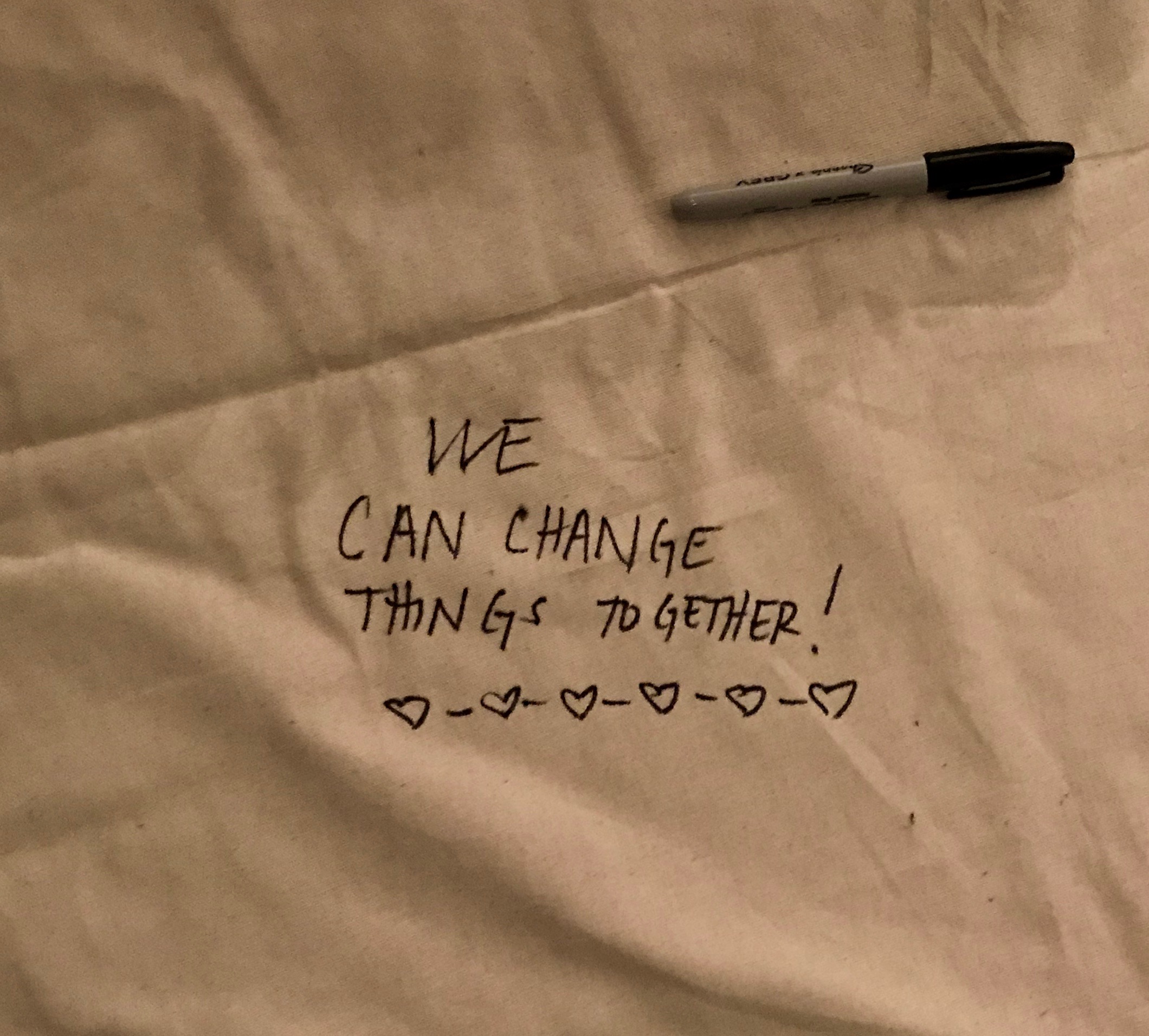 A note I wrote on a banner at an event I attended hosted by Evertown after the Parkland shootings.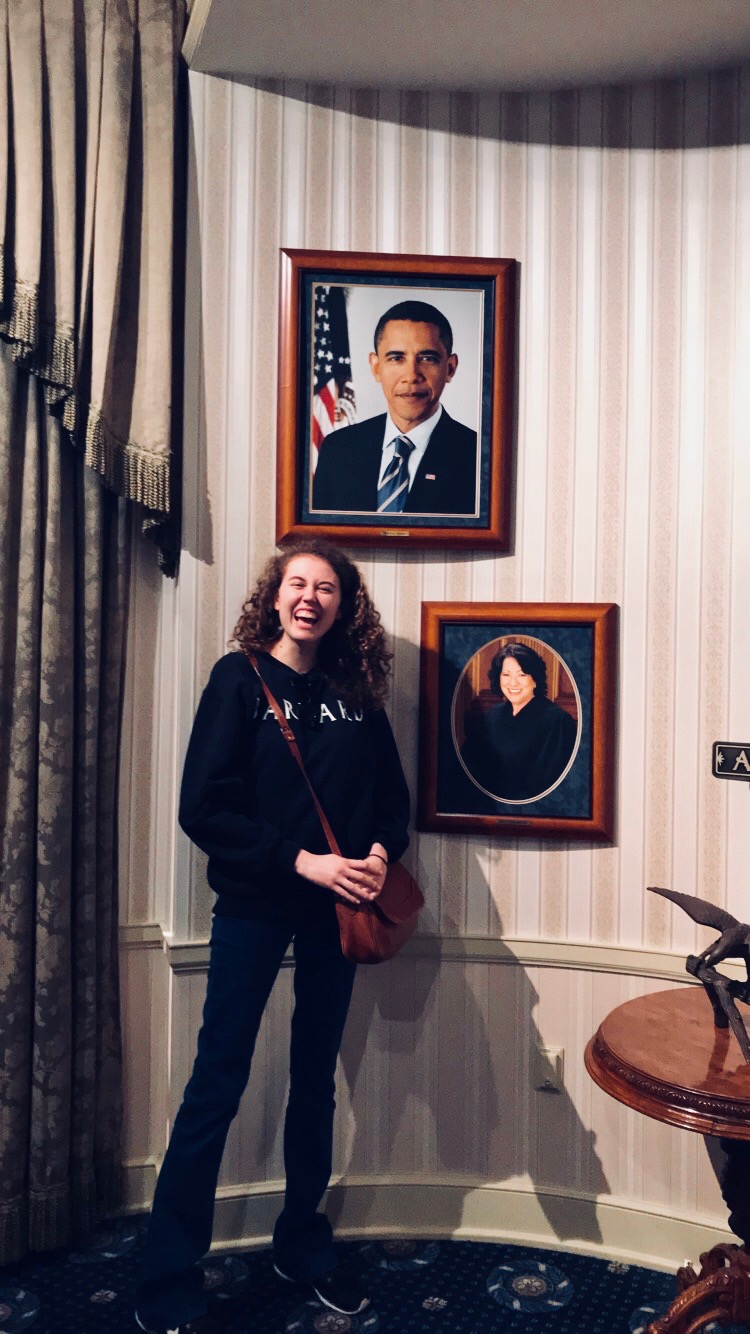 Me and the portrait of President Obama after I cried at the Hall of Presidents exhibit in Disneyland :'), May 2018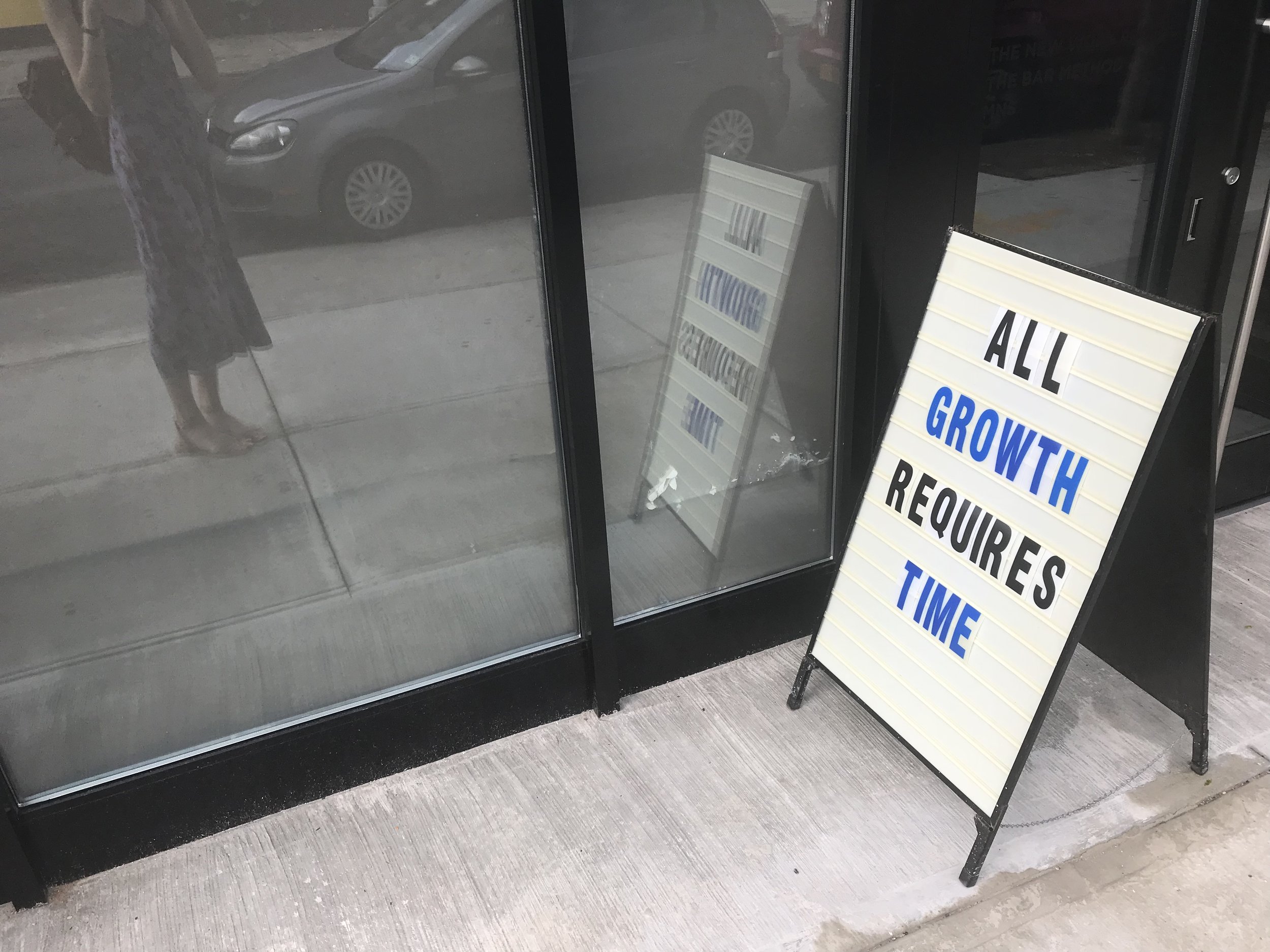 It seems to be true! Taken in N Williamsburg, July 2018
A majestic dog I witnessed at the dog park in McCarren Park!!! He rolled around in the mud and seemed so happy :') Even though he was dirty and messy the owner didn't care and I remember clearly thinking that this dog represented me very well haha
Suraj <3 <3 I loved volunteering for his campaign this June and was amazed by his grassroots approach. So upset he didn't win by so inspired by him.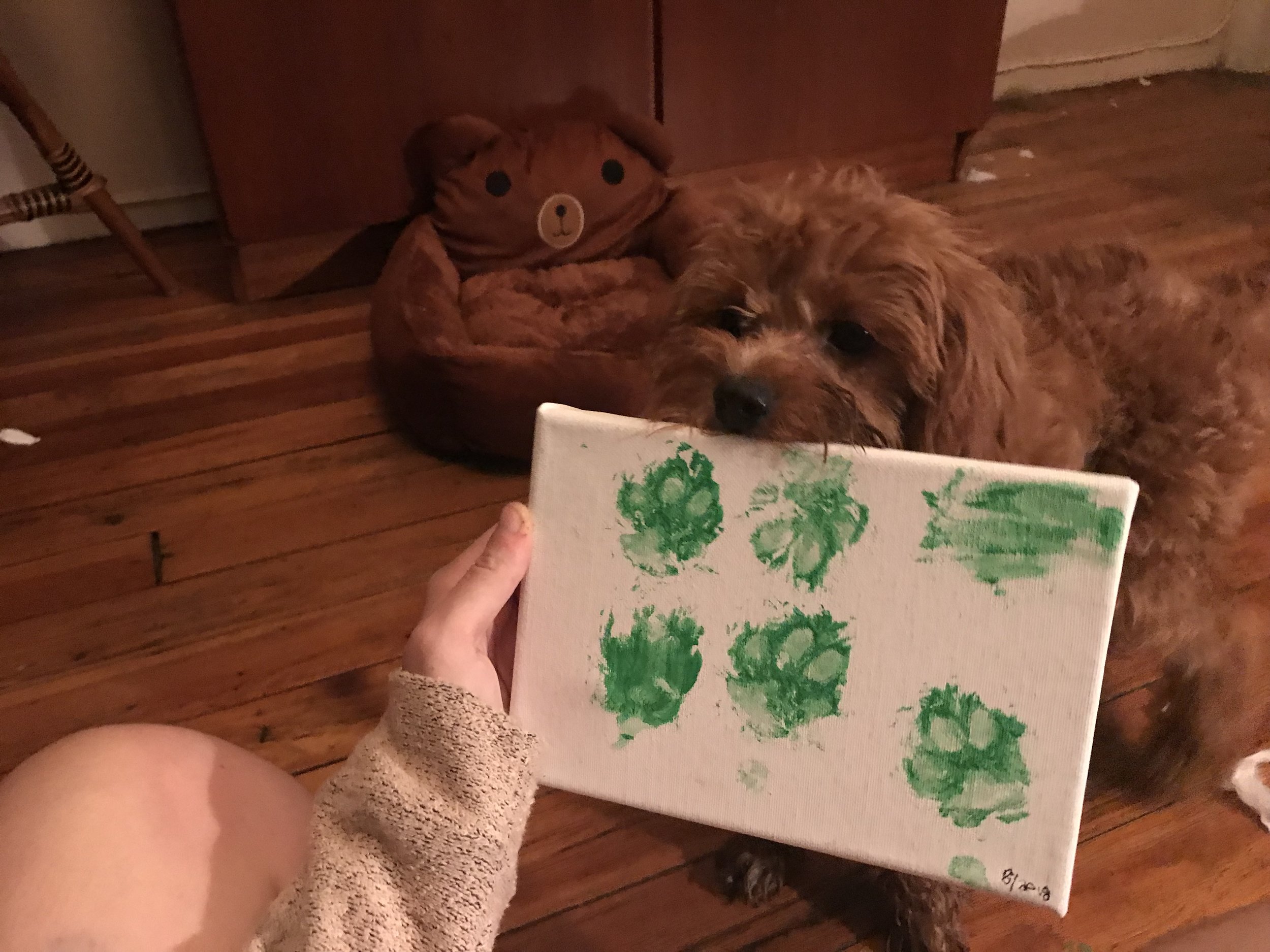 My dog Bear's first piece of artwork!! He may not have graduated puppy obedience school (yet) but he surely is an artist :')
The books I've been inspired by for this event. Poetry always has inspired me in everything, but I'm also so curious about how technology affects activist networks online in this new age of global communities forming online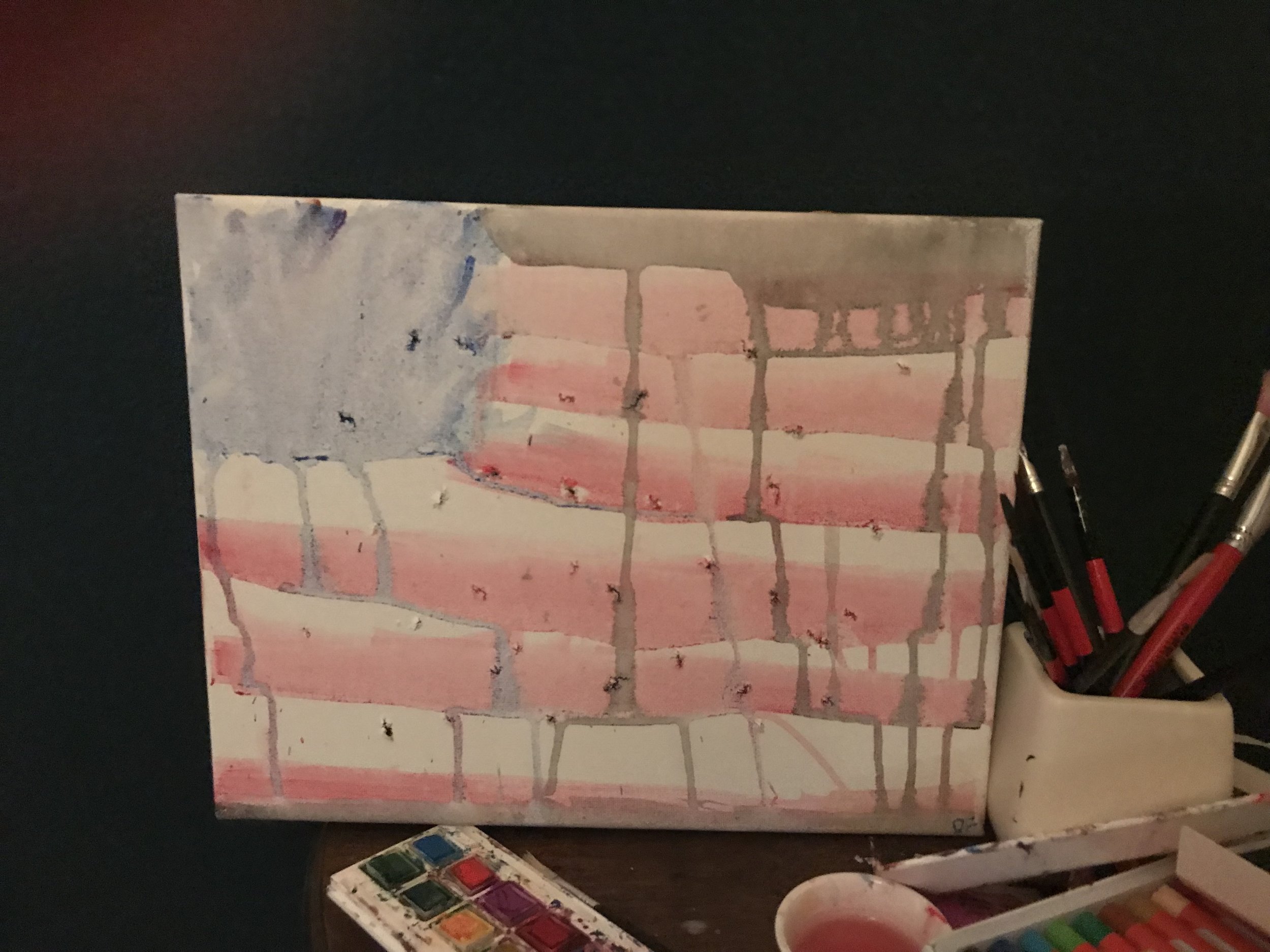 A painting I made about a week ago - this is how I feel about the state of America at the moment
A photo of a candidate who I am not very familiar with in one of my favorite coffee shops in the East Village Bean. Reminder to look up her election info!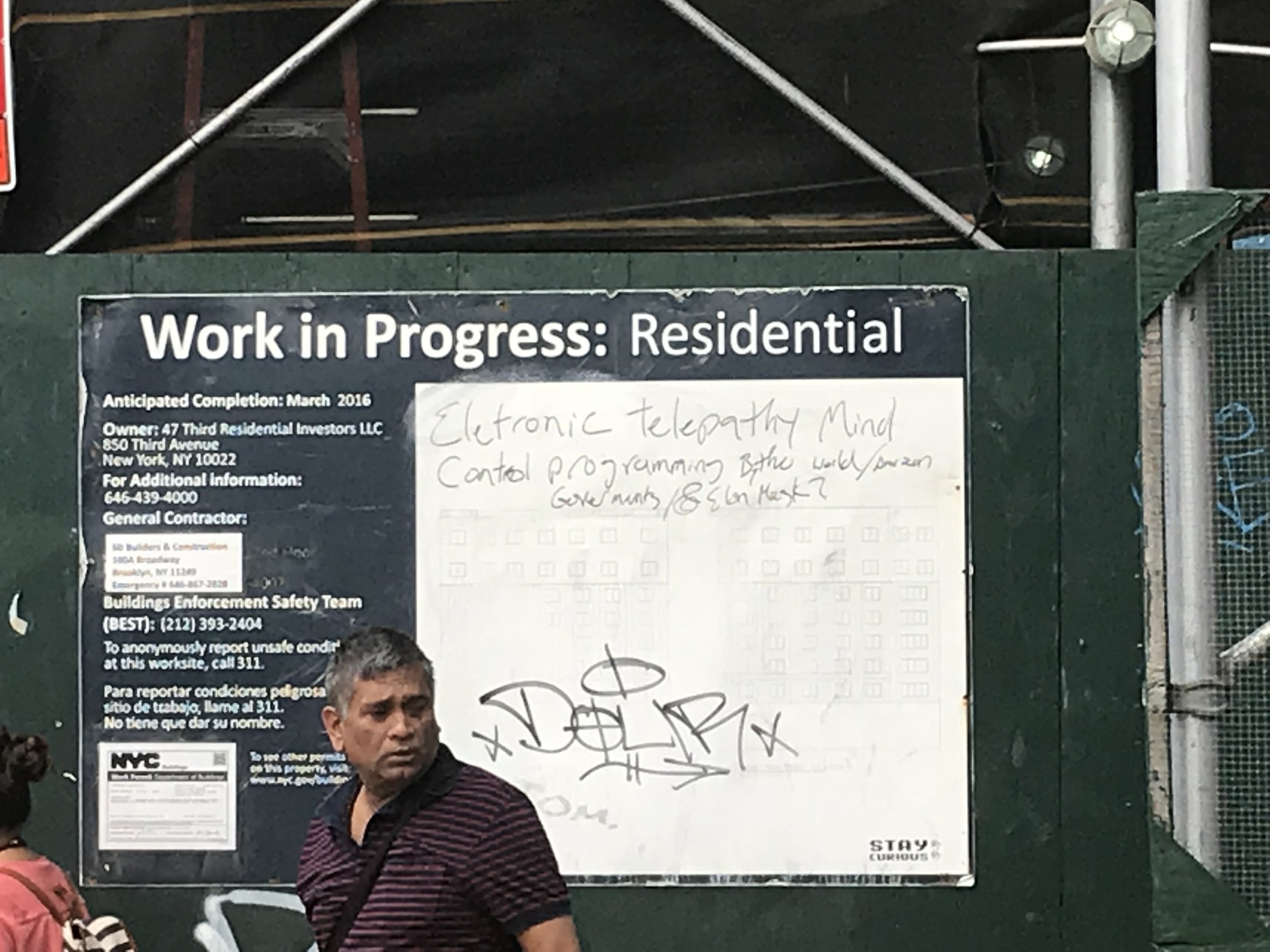 A sign I saw in Greenwich Village last week that chastised Elon Musk and the greater tech industry, seems to represent the discontent between tech and grassroots organizing
Pont Neuf by Renoir painted in the 1870s (72?), represents Paris in a state post-revolution
A table of homeless phones I passed in N Williamsbubrg. They all looked so sad to me...even though they're just objects, they seem to represent something much deeper in American society today
One of my favorite poems by Terrance Hayes from American Sonnets to My Past and Future Assassins. Represents the tyranny in America, written before Trump! So applicable and relevant